---
---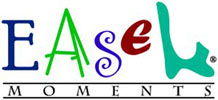 Baby Photo Contest with fun categories and great monthly prizes!
Mommy Tales
As moms, we are constantly taking care of everyone else. Let the Mommy Tales Web site nurture your spirit with inspiring stories, time-saving tips, and wisdom from moms around the world. Features include an exciting free e-newsletter,contests, and opportunities to submit stories about your experiences as a mom.


Baby Photo Contest
At Captured Moments, you can enter your baby or toddler's photo into this contest to win cash, prizes and more! We have fun categories and award over $1,000 worth of cash and prizes every contest. Receive a $2.00 discount off your entry fee when you use discount code #CM004.

---
Community Service Systems, Inc. :: 7707 West Ridge Road :: Fairview, PA 16415 :: (814) 474-1078
---